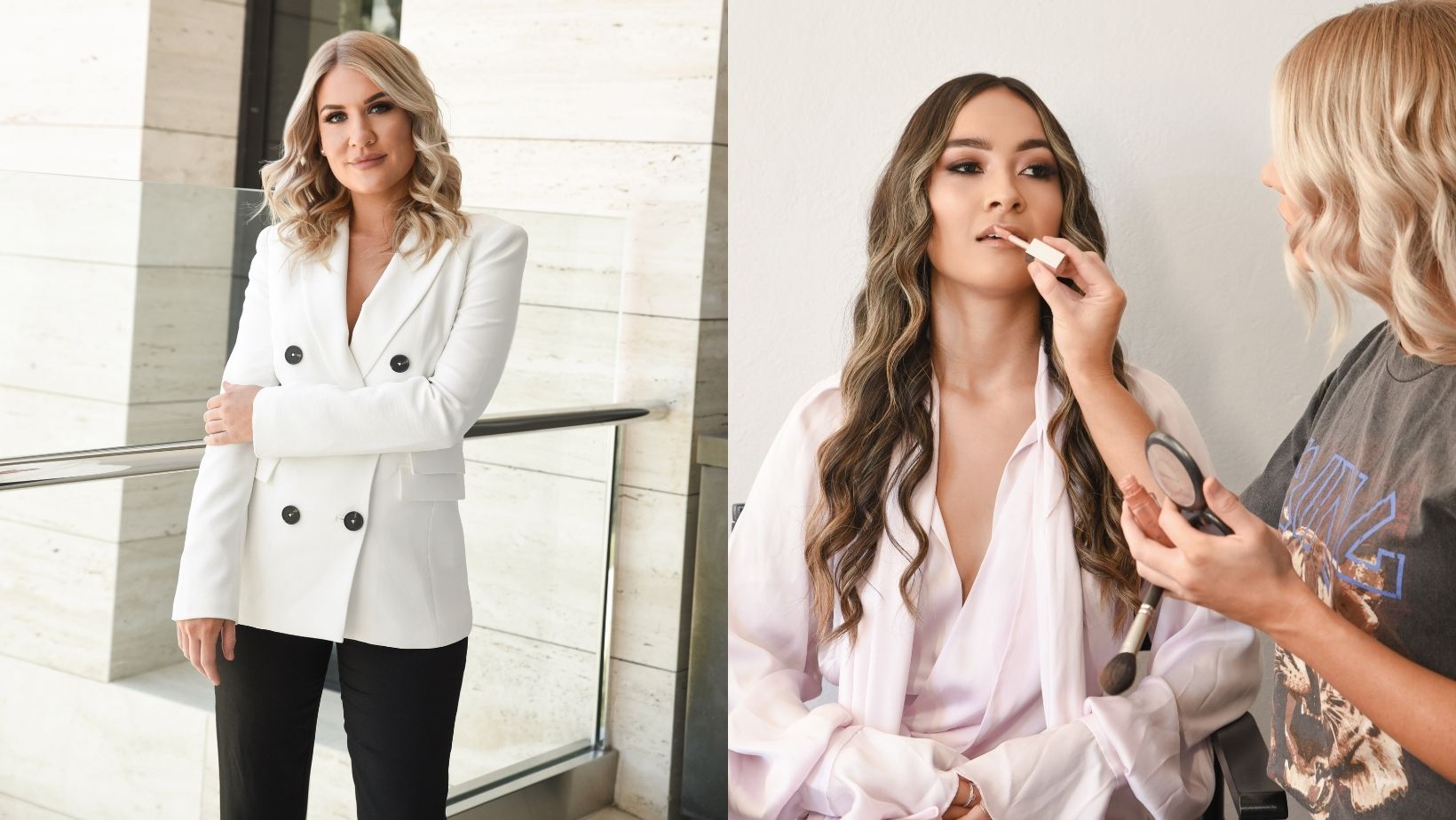 About
Courtney Hooper
COURTNEY HAS A PASSION FOR MAKEUP AND BEAUTY AND AN EYE FOR DETAIL, HAVING SPENT THE LAST 11 YEARS WORKING WITH BRIDES, MODELS, PHOTOGRAPHERS AND BEAUTIFUL WOMEN TO SHOWCASE THEIR NATURAL BEAUTY.
COURTNEY'S JOURNEY IN THE BEAUTY INDUSTRY BEGAN AFTER SHE FINISHED HER SCHOOLING, COMING FROM THE SMALL COUNTRY TOWN OF YORK - WESTERN AUSTRALIA SHE MOVED TO PERTH TO STUDY MAKE-UP & BEAUTY. ONCE GRADUATING COURTNEY BEGAN WORKING FOR INTERNATIONAL COSMETIC BRAND, BOBBI BROWN COSMETICS. DURING COURTNEY'S TIME AT BOBBI BROWN SHE GOT TOO WORK WITH HUNDREDS OF WOMEN, SHE ALSO TRAINED WITH INTERNATIONAL ARTISTS REGULARLY TRAVELING INTERSTATE FOR EVENTS. ONE OF COURTNEYS HIGHLIGHTS AT BOBBI BROWN WAS TRAVELLING TO LONDON TO WORK IN ONE OF THE WORLDS BIGGEST DEPARTMENT STORES AND TRAIN WITH SOME OF WORLDS MOST TALENTED ARTISTS.
AFTER STARTING BRIDAL MAKE-UP ON THE WEEKENDS COURTNEY BECAME MORE AND MORE IN DEMAND AND DECIDED TO LEAVE HER POSITION WITH BOBBI BROWN TO PURSUE HER OWN BUSINESS - HOOPER ARTISTRY.
SINCE HOOPER ARTISTRY WAS BORN COURTNEY HAS WORKED ON HUNDREDS OF WOMEN BECOMING ONE OF PERTHS MOST SOUGHT AFTER ARTISTS AND HER PASSION ONLY GROWS DAILY. COURTNEY SPECIALISES IN BRIDAL & EVENT MAKEUP, WORKING FROM HER HOME STUDIO IN SOUTH PERTH & REGULARLY TRAVELLING AROUND W.A FOR WEDDINGS AND EVENTS COLLABORATING WITH PERTHS MOST TALENTED CREATIVES.
COURTNEYS PASSION FOR BEAUTY ONLY GREW WHEN SHE ADDED LASH EXTENSIONS TO HER SERVICES AND HAS MASTERED THE TECHNIQUE OF CLASSIC AND RUSSIAN VOLUME LASHES.